Artikel : 7 Tips To Get 25 MB for Your SuratPanas Account
1. Sign in to your Hotmail Account and choose
Options
(located at the top right corner) (see Figure 1)
Figure 1
2. Next choose the
Personal
tab (see Figure 2) and click
My Profile
(see Figure 3) . Change your country/region to
United States
. Under state put in Hawaii and postcode
96801.
You may choose other states but be sure to have the correct postcode. (see Figure 4-5)
You may find other zip code here :
http://www.downloadzipcode.com/
Having done that click
update
and
continue
. (see Figure 6-7)

Figure 2

Figure 3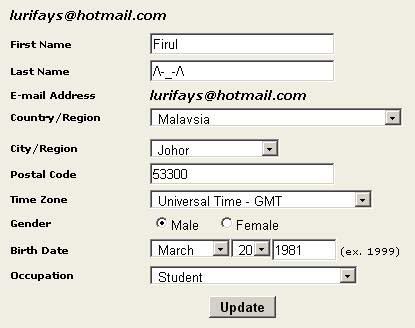 Figure 4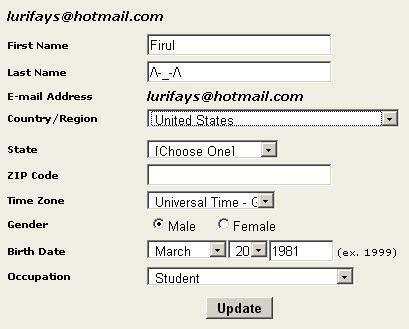 Figure 5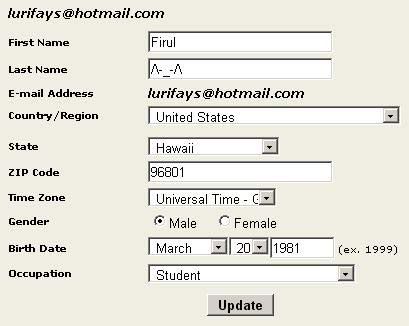 Figure 6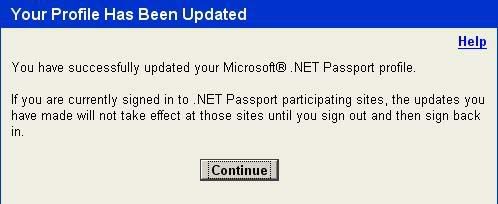 Figure 7
3. Go to
Language
option under
Personal
Tab and set to
English
. (see Figure 8-9)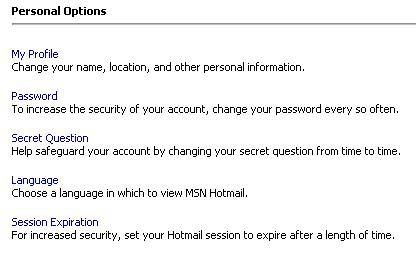 Figure 8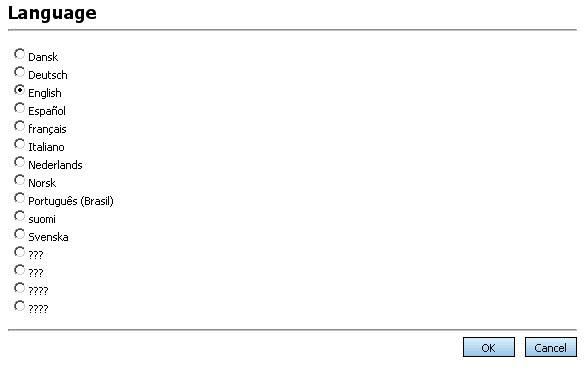 Figure 9
4. Important! In order not to loose your current email in the Inbox you need to create a new folder and move the Inbox to that folder. In my case, I've created a folder named
sementara
and transfer all email in the Inbox to it.
To do that, go back to Mail. Click New then from the drop down list choose Folder. After doing that, choose the email you wish to save and click
Put In Folder
. (see Figure 10)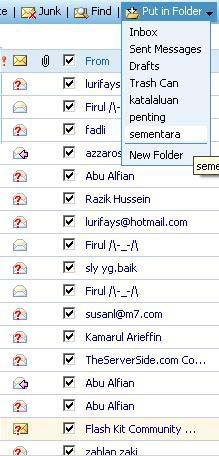 Figure 10
5. After completed the steps 1 - 4 above, type this :


in the address bar above (do not sign out just yet). This will close down your account. Just click OK to deactivate the account. (see Figure 11-13)


Figure 11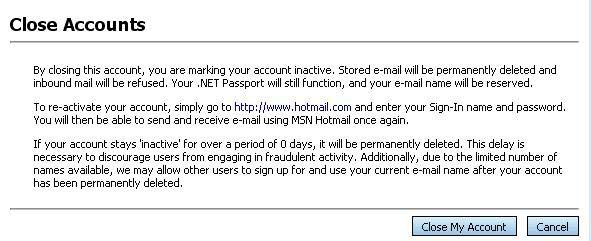 Figure 12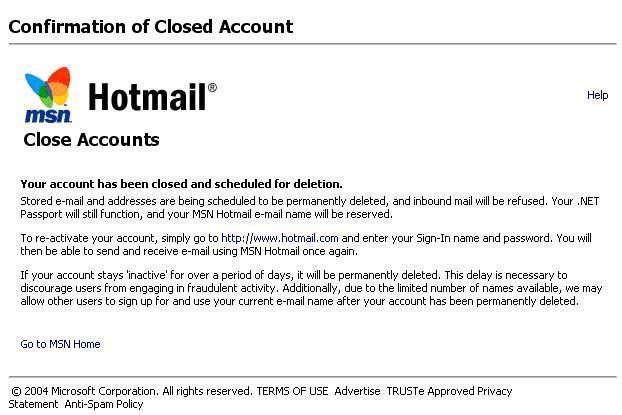 Figure 13
6. Goback to
http://www.hotmail.msn.com
and sign in with your username and password. After few mouse clicks, your account will become 25MB. (see Figure 14-19)

Figure 14

Figure 15

Figure 16
Figure 17
Figure 18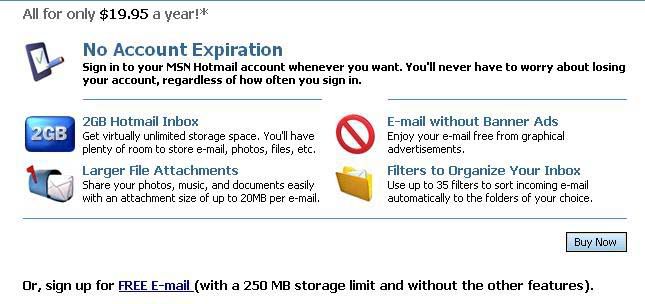 Figure 19

- if you get this screen, just click the link FREE-Email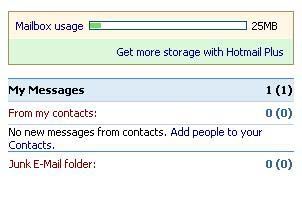 Figure 20
7. Within a couple of weeks to a month your account will be upgraded to
250MB
. (see Figure 21-22)
Figure 21

Figure 22
firul says
"actually aku tak sure korang dah tau ker tak..but since aku baru dapat tau (thanks to

Noni

) and kebetulan lak ader masa free sikit nak wat update blog nih, so aku pon wat lah artikel nih...erm..maybe ramai cakap watper nak update akaun SuratPanas nih...Yahoo ader, Gmail ader, bagi aku, aku tetap nak email SuratPanas aku ni aktif...asik2 orang antar gambar ker attachment bebesar ajer, terus kaler merah...and yang paling penting tuh, sebab akaun SuratPanas ni lah akaun email aku yang pertama. to korang, depends la nak follow those steps or tak.

try at your own risk

k. erm...anyway, FYI, aku wat 3 kali bender nih to 3 akaun SuratPanas aku and semua success tak kira time aku pakai browser IE or Mozilla Firefox...just aku nak bagitau, hope semua steps tuh korang ikut ye...yang ke 7 tuh, aku pon tak sure, nak surekan, korang tanyer sendiri aa kat Bill Gates k...oklah..that's all the posting for today, till then, wassalam."
posted by PuTERAKL @ 7:52 PM |
______________________________________________________________